[layerslider id="2"]
Welcome to Bloomer's
Custom manufacturer of industrial metal stampings including sheet metal stampings. Products include small parts, large parts, assemblies & draw work. Materials handled range in thicknesses from 0.005 in. to 0.188 in. Stampings are available in different sizes, contours & shapes. Secondary operations include tumble deburring, spot welding, seam welding, time saver sanding, tapping, reaming, countersinking, machining, welding, piece marking, silk screen, hardware installations & assemblies. Markets served include aircraft, aerospace, commercial, automotive, marine, military & electronics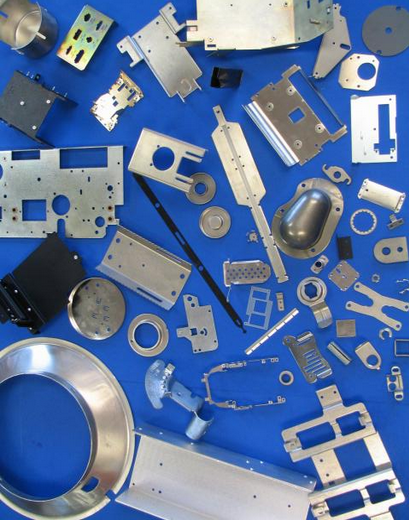 Our Products
Product4
October 2, 2014
Spring tempered parts can create many unique challenges in production. At Bloomer's every part number we produce is both custom and unique. Therefore we address each challenge a given part number may provide during our custom tooling and design process. Once a part number is successfully produced one time, our custom tooling has the ability to repeat the process with excellent reliability.
Read more
Tooling has Lifetime Guarantee
Short Run Tooling Specialist
We specialize in low cost short run tooling. "Short Run" tooling is typically most effective on runs from 100- 100,000 pieces. All of our tooling is lifetime guaranteed so you will never pay re-sharpening or other maintenance fees. We will gladly assist you in finding cost-effective solutions for your next project...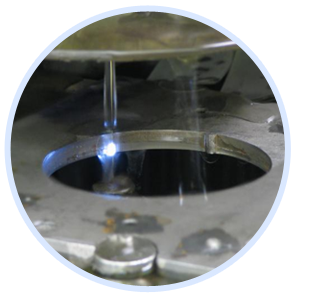 About Us Content
Bloomer's Metal stampings has been providing numerous industries with quality metal stampings since 1976. We pride ourselves with up-to-date technology, along with an old fashion can do attitude and work ethic.
Our production department is equipped with a vast array of punch presses ranging from 5 tons to 400 tons. Our facility is equipped with all the necessary material handling equipment, including coil feeders, levelers, rollers, and shears. We provide many aspects of secondary operations such as tumble deburring, spot welding, seam welding, time saver sanding, tapping, reaming, countersinking, machining, piece marking, silk screen, hardware installations, and assemblies. We also provide services for heat treating, plating, and painting to provide our customers with one stop shopping and the convenience of a completed component or product.
Design, tooling, and engineering are all part of our in-house facility. Our Tool Room consists of state of the art equipment including several wire EDM machines and CNC machining centers. All equipped with the latest technology and software...